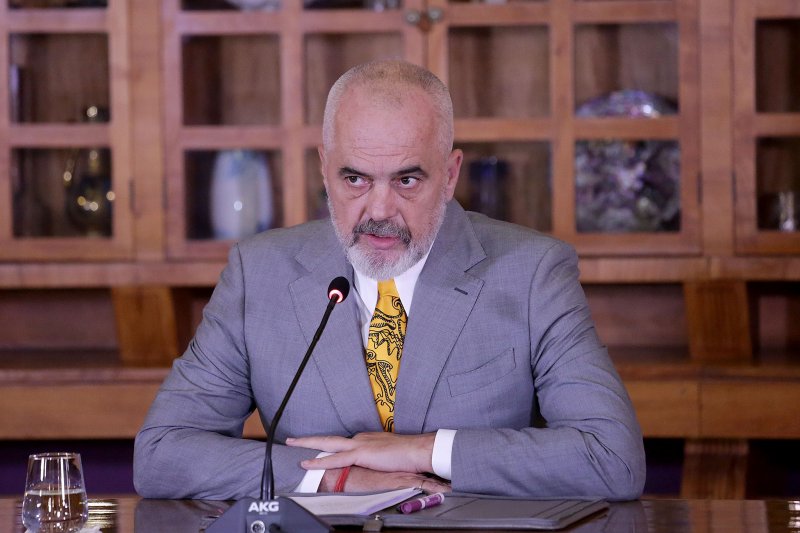 [ad_1]
Prime Minister Edi Rama again harshly criticized the European Union on Thursday regarding the holding of the first Intergovernmental Conference (IGC) on integration, but also stressed that Albania must become a fully functional member of the bloc.
In an interview with Ingrid Steiner-Gashi, journalist for the Austrian daily "Kurier", Prime Minister Rama expressed his disappointment at the hopes of EU membership, with constantly changing rules and a Europe in chaos.
"Now I have another idea of ​​the rules of the game in the EU and we have to accept them. We must not lose patience and passion. It is more about the functioning of Albania as a country of the EU than because of Albania as a member of the European Union.
It is always a matter of domestic policy in one or other of the EU Member States. What is valid today must not be implemented tomorrow. Like the weather, we have meanwhile developed a technique which helps us to decipher the electoral calendar of the EU. Depending on a country's profile, a certain slowdown in the post-electoral EU enlargement process can be expected.
I don't feel like I'm hostage to any problem. The EU is held hostage here. EU countries do not act explicitly on us, so they act on themselves.
Albania will be the last country in Europe to give up the European ideal, if others did so long ago. We made this choice and for the first time in our history, we had the free choice. We want to be members of the European Union. Firstly, for our people, and we want to be part of this family, "Prime Minister Rama replied to some of the questions posed by Gashi.
[ad_2]