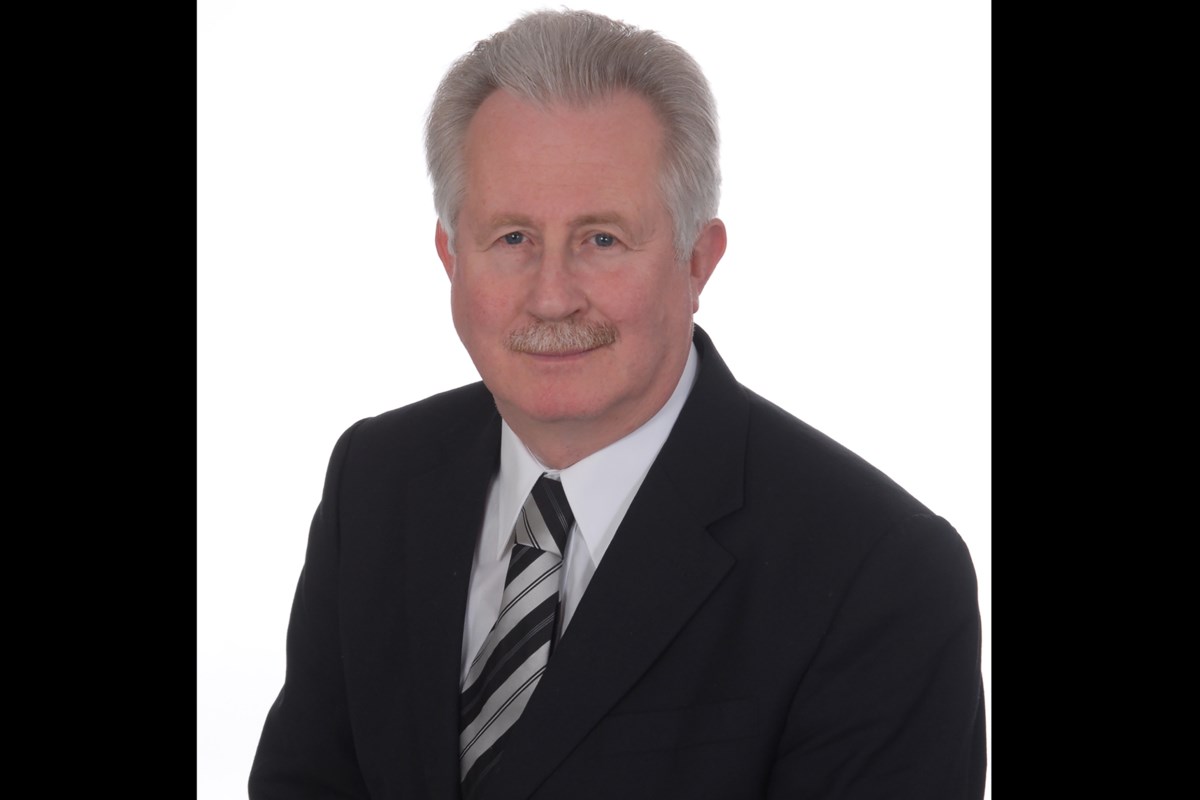 City of Burnaby 2021 Q&A: Candidate Lee Rankin
Burnaby NOW post questions and answers for each candidate leading to the City of Burnaby By-Election scheduled for June 26, 2021. Answers provided have not been altered or edited.
Lee Rankin says the City of Burnaby needs a counselor who is "ready to go" from day one.
QUESTION: When did you decide to run in the City of Burnaby by-election?
REPLY: I decided to run soon after the by-election was called because Burnaby needs a councilor who is "ready to go" from day one. I was a member of the Burnaby council for 22 years. I was first elected in 1983 and re-elected in 1985, 1987, 1990, 1993, 1996, 2002 and 2005. I chaired the most important municipal committees, including the executive committee, the environment committee and waste management, the town planning and housing committee and the economic development and tourism committee. I don't need "on the job" training. I will be an effective and energetic advocate for the residents of Burnaby from day one in my term.
QUESTION: Why did you decide to be a candidate?
REPLY: I am worried about the growing pressure in certain neighborhoods to "densify" our one-family and two-family neighborhoods. I supported the planning of downtown Burnaby during my 22 years on council and am strongly opposed to densification and high density zoning in traditionally single-family housing neighborhoods. The densification of our single-family neighborhoods would be a total betrayal of our residents who have invested their savings in their homes with the belief that Burnaby will protect their investments by adhering to widely accepted community plans. As a council member, I will defend our neighborhoods against high density "global" rezoning. I support the density in our established downtowns that have access to transit and commercial services. If elected on June 26, I will fight fiercely to protect our single-family neighborhoods from intensification.
QUESTION: What do you think is most necessary for city council? What do you think is missing / missing?
REPLY: Burnaby City Council needs a councilor with business expertise and analytical skills. I successfully manage a private law firm. I have a Bachelor of Arts (Honors) from Simon Fraser University and a Bachelor of Laws from UBC. I was a financial liaison in Burnaby and chairman of the economic development and tourism committee. Former Metro Vancouver president George Puil appointed me chair of Metro's finance committee and I introduced a new budget process for the region. President Puil appointed me to a board of directors which negotiated the creation of Translink with the province. I will bring wisdom, experience and strength to the council table.
QUESTION: Do you think there needs to be more diversity when it comes to municipal government in Burnaby? If yes, why?
REPLY: As a former advisor, I have strongly supported the Burnaby Multicultural Society and supported the funding of its operations, including outreach to minority communities. In the past, my wife and I have recruited, encouraged and supported members of the Asian, Filipino and South Asian communities to run for school boards and boards. As a councilor, I advocated the appointment of members of visible minority communities to committees, commissions and municipal councils. As an advisor, I will take a strong stand against anti-Asian hate crimes and promote public education and awareness to combat this issue. I will encourage our police to aggressively investigate hate crimes against our Asian Canadian residents. As a counselor, I will continue to promote diversity and tolerance in our community. We all need to work to ensure that qualified and diverse people are given the tools they need to participate in public life.
QUESTION: In your opinion, which issues need to be addressed the most in Burnaby?
REPLY: Burnaby's population is growing steadily. We need to improve transport networks for pedestrians and cyclists and create more livable city centers. We must continue initiatives to improve recycling and fight against global warming. We need to support people with low income, special needs and affordable housing. We need to provide new facilities for our community. We should have a performing arts facility for dance, classical and modern music, theater and opera in Metrotown. We should plan a modern art gallery to house and display Burnaby's rich artistic collection and celebrate our various artists. Burnaby should encourage more restaurant terraces so our residents can enjoy socializing and eating outside in warmer weather. We need to recognize artistic excellence in our community. We need to encourage and support street festivals and music in our communities and we need to develop a program of public art and murals. We should work with artists and the community to support public musical performances. We need to work with the private sector to encourage the development of visual art spaces. We must encourage sports organizations to organize tournaments and competitions in our sports facilities.
QUESTION: Why should voters vote for you?
REPLY: I am dedicated to building a more livable community. I spent over two years negotiating a major land swap between the Burnaby School Board and the city that led to the development of the new Burnaby South High School. I led negotiations with the province and Simon Fraser University which resulted in the university ceding over 800 acres of land to the city for the development of Burnaby Mountain Park, now one of the largest parks urban areas of the Lower Mainland. I sponsored a motion calling for greater use of recycled materials in manufactured products that was passed by both the Union of British Columbia Municipalities and the Federation of Canadian Municipalities. I have worked hard on local initiatives to combat global warming as a representative of the Metro Vancouver Air Quality Committee of Burnaby. I introduced the resolution that saw Burnaby become the first community in BC to proclaim Rivers Day in BC and lead the publication of a map documenting all of Burnaby's rivers, streams and streams. I will ensure that Burnaby reduces its carbon footprint and its reliance on fossil fuels for city operations.
QUESTION: What would you say to those who don't want to vote or who don't really see the point?
REPLY: My father enlisted in the Canadian Army on June 26, 1943, four days after his 18th birthday. He was one of the Canadian liberators of Belgium and Holland from 1944 to 1945. He risked his life to free Europe from the tyranny of fascism. We should honor the brave Canadians who risked and sacrificed their lives for freedom by simply voting in our municipal, provincial and federal elections.