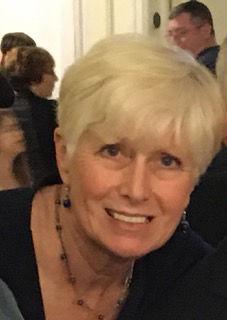 Domestic violence is real, and it is deadly | Chroniclers
This column is one of a League of Women Voters of Citrus County (LWVCC) series on issues of importance to voters in Florida. The aim is to increase the understanding and engagement of citizens. The League of Women Voters (LWV) develops positions on issues only after careful study and consensus. LWV remains non-partisan, never endorsing or opposing political parties or candidates.
October is Domestic Violence Awareness Month. A recent high profile case has drawn increased attention to domestic violence and its devastating impact on victims, their families and our communities. Sadly, domestic violence is a daily occurrence for many Americans.
Domestic violence is a model of physical, sexual, verbal, emotional and economic abuse, usually between intimate partners. The frequency and severity of domestic violence can vary widely. It's about controlling the victim.
Women are twice as likely as men to be victims of domestic violence. One in four American women has been targeted, with minority women disproportionately affected. This means that most of us know a victim. Because domestic violence is often not visible, it is easy to miss it. Too many incidents go unreported and can continue according to patterns. Children too often witness violence, trauma, injury and even death.
When a gun is involved, domestic violence becomes even deadlier. Domestic abusers frequently use firearms to threaten and control their victims. These threats often degenerate into murder. Women are five times more likely to be killed in an episode of domestic violence when their partners have a gun. More than half of women killed by an intimate partner are killed with a gun.
Federal law prohibits convicted domestic abusers from buying or owning firearms, but loopholes in federal and state laws allow abusive partners and stalkers to access firearms, often with results deadly.
It doesn't have to be that way! In March, the US House of Representatives passed the Reauthorization of the Violence Against Women Act (VAWA). This important bill would expand protections to include abuse by dating partners and continue to fund community interventions. Unfortunately, the bill is still awaiting action in the United States Senate.
Passing a law to disarm domestic abusers would also be a saving step in Florida. But over the years, such proposals have not gained enough ground to be adopted. Recently, HB 83 was tabled for the 2022 state legislative session, which begins in January. This bill would strengthen the ban on the sale or transfer of firearms to those convicted of domestic violence offenses. It would also require local policies and procedures to remove firearms from convicted abusers.
Federal and state background checks on every gun sale, including at gun shows and online, would also prevent convicted dangerous abusers from obtaining guns. The League of Women Voters supports the Second Amendment rights of responsible gun owners, but also supports sensible legislation to keep guns out of the reach of dangerous people.
Whether inflicted with guns, threats, words or other forms, domestic violence is real and deadly. Someone you know has already been affected. Victims and witnesses are forever traumatized. Many victims and survivors need continued assistance.
If you or someone you know is a victim of domestic violence, remember that help is available. In case of immediate danger, call 911.
For comprehensive local professional services, contact the Citrus County Abuse Shelter Association (CASA). CASA helps victims and survivors of domestic violence by providing shelter, security, intervention and education, as well as by educating the community. CASA's 24/7 hotline is 352-344-8111.
The League of Women Voters promotes social and economic justice and the health and safety of all Americans. Our homes should be our refuge. Every woman, man and child deserves a home free from all forms of abuse. We support all efforts to protect and support victims and survivors of domestic violence.
Find us on www.lwvcitrus.org or www.lwvfl.org.
Rosemary Nilles is a retired educator and legislative chair of the League of Women Voters of Citrus County.