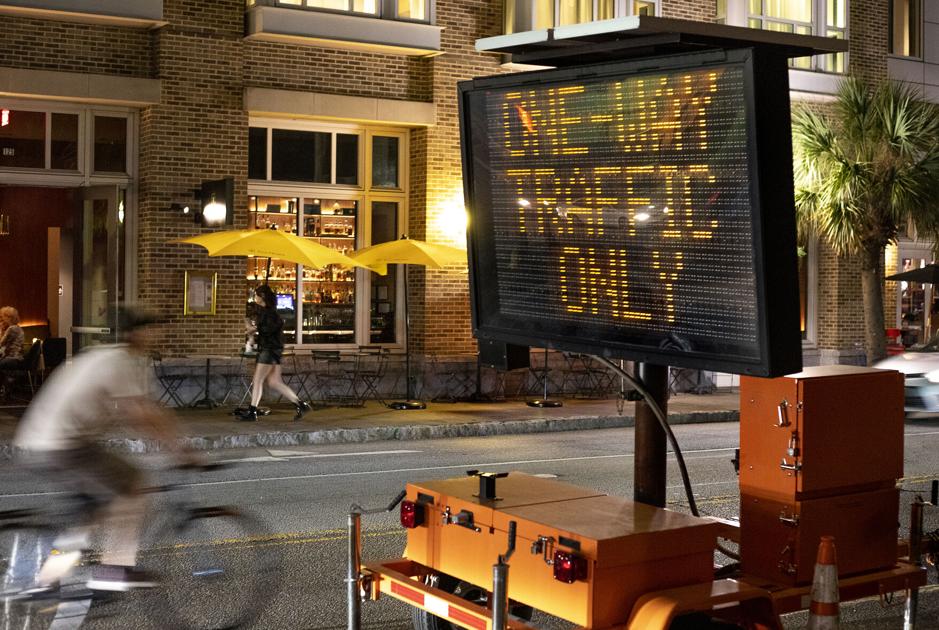 Editorial: Charleston area has a violent crime problem; we need regional solutions | Editorials
Crime has increased nationwide during the pandemic, and the Charleston area has seen two particularly disturbing episodes of violence in the past month that raise questions about what our local officials can and should do to keep us safe. After all, public safety is the primary responsibility of any municipal government. When confidence in the ability of cities to provide this is shaken, the impact is felt among residents and businesses, but also resonates across city and county boundaries.
Residents of the Charleston area were rightly stunned by the May 9 melee off King Street, which involved more than 100 people and resulted in at least three people being shot and three stabbed. This has heightened lingering concerns that the working-class neighborhood is becoming too frequent a host of boisterous behavior and violence that seems out of place in Charleston and threatens not only lives, but livelihoods as well. Mayor John Tecklenburg and Police Chief Luther Reynolds must find a way to restore public confidence, already shattered a year ago by a devastating riot they seemed ill-prepared to handle.
And last weekend, we were shocked by the mass shooting in the Deas Hill neighborhood of North Charleston that killed a 14-year-old girl and injured more than a dozen others. The indescribable violence inflicted on so many young people is a tragedy.
These recent events are part of a larger and more serious problem that not only leaves victims but also traumatizes family members and friends. It also fosters a broader and aggravating perception of the safety of walking our streets.
Clearly, no community is immune to crime. The tri-county region is no different. But with the state's largest urban environment and some of its largest cities literally expanding into each other, it seems to us that our region could benefit greatly from closer collaboration to combat violence.
We realize that there is no one-size-fits-all solution, and we believe Chief Reynolds was right when he told city council on Tuesday, "This is not something that happened. overnight. This will not be resolved overnight. It is not something unique to Charleston. It's something that's happening across our region, across our state, across our country. There is a significant spike in violence. "
We also realize that the police, mayors and other officials need to show strong leadership, but they also need our help: we all have a role to play as parents, friends and citizens. This includes taking personal responsibility, such as being careful not to leave firearms in our vehicles, especially those that are unlocked.
The Charleston metro area operates essentially like a large city, but its police services are fragmented among more than a dozen different law enforcement agencies. While we realize that some areas, such as King Street, may deserve special attention, local officials should consider whether a new strategy addresses the problem or simply moves it to a different place, perhaps less visible or politically. sensitive.
The city's decision to shut down food carts before 1 a.m. is part of the solution, as is cracking down on unauthorized pop-up concerts such as the one on Piggly Wiggly Drive in North Charleston which led to the shooting deaths of Ronjanae Smith. But there is still a lot to do.
There's also the idea, expressed in Dr Ashley Fink's Wednesday commentary, that Charleston, North Charleston and surrounding communities should create a youth and community violence task force and fund an intervention program. Against Hospital Violence and a Community Violence Interruption Program. It's an intriguing idea that deserves serious consideration.
When the Charleston area suffered an economic blow with the closure of the Charleston Naval Base and Shipyard a generation ago, city and county leaders came together like never before to try to grow our economy. in new ways. It is probably unrealistic to think that we could replace police services with a single regional law enforcement agency, and beyond the predictable land protection reflex, there would be legitimate concerns about the political responsibility in such an arrangement.
But our leaders should feel the urgency to work on these serious public safety issues in a comprehensive and cohesive manner – an issue that is not limited to throwing baddies in jail, but aimed at reducing the chances of serious crime occurring. committed early. in law. We need a long term plan.
And that involves more than the police, who already find themselves working in a more difficult environment due to recent and well-publicized incidents committed by a few who are not fit to wear the badge. It concerns us all.