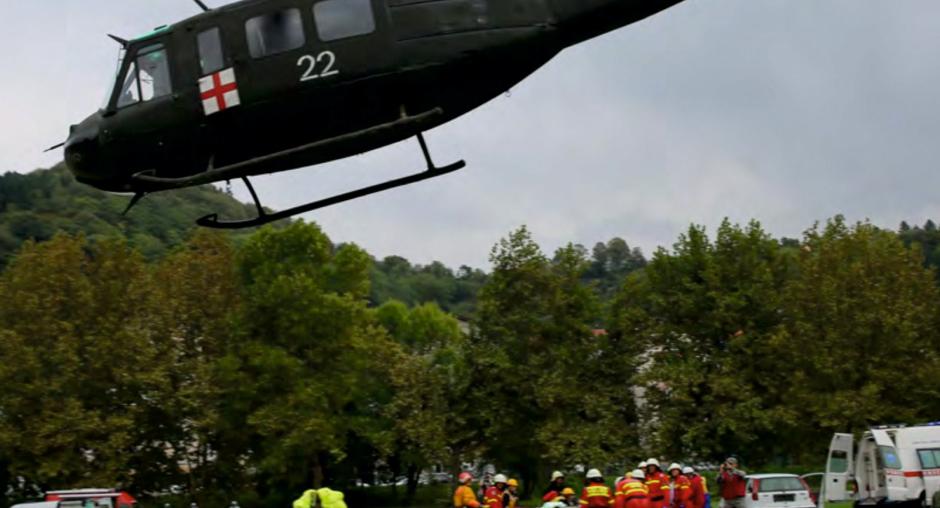 OSCE Mission to BiH welcomes BiH's accession to European Union (EU) Civil Protection Mechanism
SARAJEVO, September 7, 2022 – The OSCE Mission to Bosnia and Herzegovina (BiH) welcomes Bosnia and Herzegovina's accession to the European Union (EU) Civil Protection Mechanism. The Mechanism strengthens cooperation and solidarity in civil protection among its 27 members and 7 participating States in order to improve prevention, preparedness and response to natural and other disasters.
As a full member of the Mechanism, Bosnia and Herzegovina will be able to coordinate preparedness and rescue activities more effectively with actors within the country as well as with those beyond its borders. Unique access to best practices and experience of mechanism members will also help BiH to develop its policies at a higher level. With the increase in natural hazards, such policies will allow the civil protection system to operate much more efficiently by reducing the consequences in the event of an emergency – including those caused by forest fires, floods and earthquakes.
The OSCE Mission to BiH is proud to have contributed to helping BiH achieve this important milestone. Among our main initiatives, we supported the establishment of the Operational Communication Center 112 within the Ministry of Security of Bosnia and Herzegovina and the development and updating of the document on disaster risk assessment related to natural disasters and others in Bosnia and Herzegovina. We will continue to support Bosnia and Herzegovina to strengthen its capacity for protection and rescue and disaster risk reduction, helping to save lives, the environment, the rich cultural heritage of this country and the property of the people. .