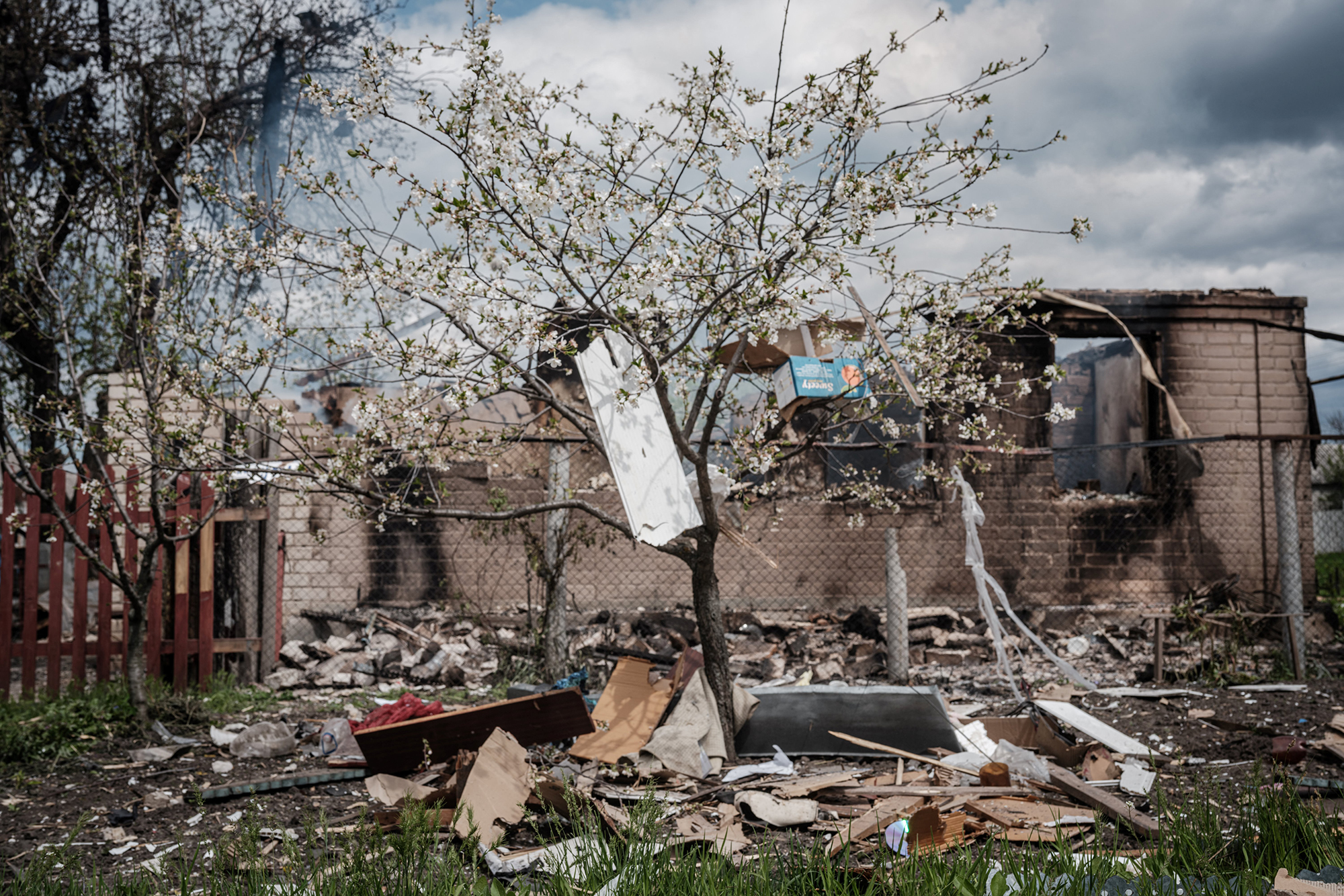 Russian forces 'are on an intense offensive' to take key town, Ukrainian officials say
Ukraine's presidential administration on Wednesday reported "fierce battles" around the industrial city of Severodonetsk in the eastern Luhansk region, with a senior military official saying shelling of the city had increased "exponentially".
A statement released by the presidential administration on Wednesday reported "fierce battles for Severodonetsk", with constant mortar fire, adding: "In the morning, with the support of artillery, the Russian occupiers are advancing on Severodonetsk."
According to the statement, six civilians died and eight were injured in the area amid escalating fighting.
Serhiy Haidai, the head of the Luhansk region's military administration, said the shelling of Severodonetsk had "increased exponentially" in recent hours.
"Russian troops are very close, they can already fire mortars," he said. "The fighting took place yesterday on the outskirts of the city. [Russian] forces are being transferred here from different regions – from Kharkiv, Mariupol, even from Donetsk in order to break into the Luhansk region at any cost."
He added that "next week is important; if they don't get there by Saturday or Sunday, they will run out of steam, and the situation will stabilize at least for us."
Elsewhere in Ukraine, the Russian military admitted on Wednesday launching cruise missiles at targets in Dnipropetrovsk and Zaporizhzhia. A statement from Major General Igor Konashenkov, spokesman for the Russian Defense Ministry, said the strikes on Zaporizhzhia targeted the production workshops of the Motor Sich plant, an aerospace facility.
Ukrainian officials previously reported strikes in Zaporizhzhia and Dnipropetrovsk without giving detailed details of the facilities targeted. Zaporizhzhia officials later released a video showing damage to a shopping mall.