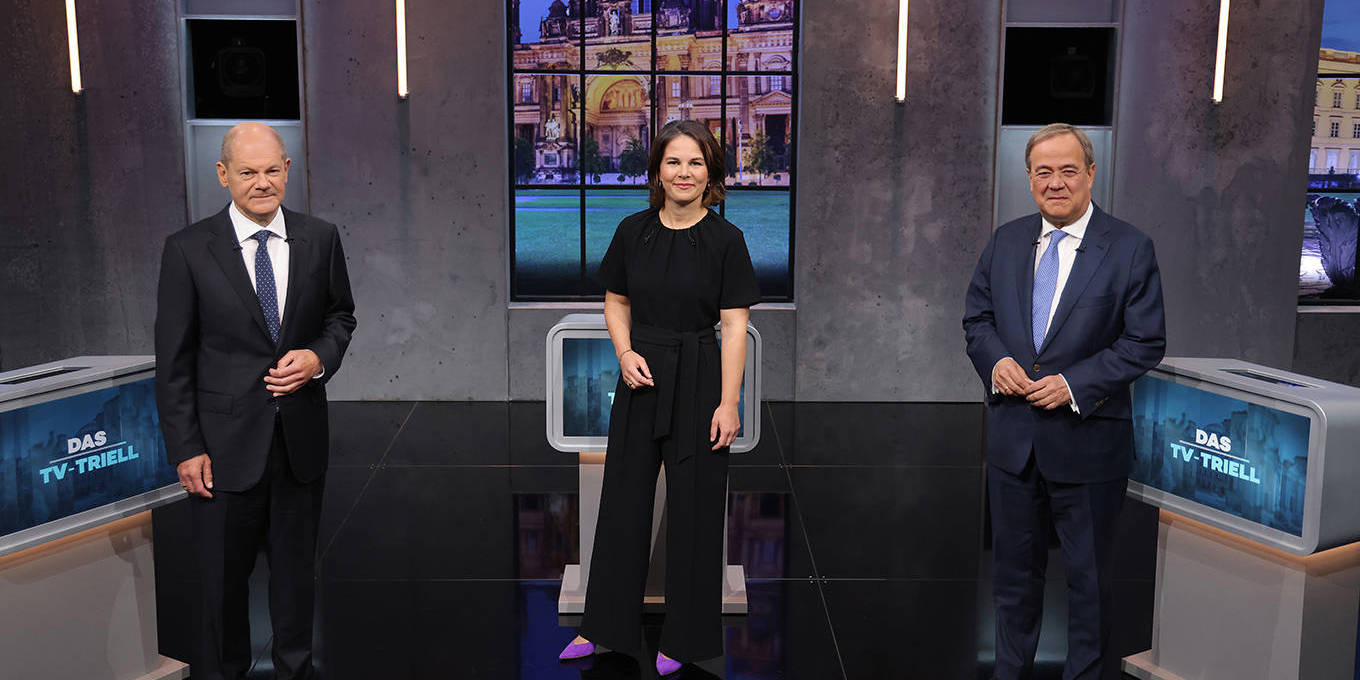 The Calm Heat of German Politics by Helmut K. Anheier
Replacing German Chancellor Angela Merkel will not be an easy task, but many German politicians have welcomed the challenge. With the most promising candidates occupying various positions at the political center, Merkel's mark of change in a context of stability is expected to continue.
Friedrich Merz, Neue Zeit. Neue Verantwortung. Demokratie und soziale Marktwirtschaft im 21. Jahrhundert, Ullstein Verlag, 2020.
Olaf Scholz, Hoffnungsland: Eine neue deutsche Wirklichkeit, Hoffmann & Campé, 2017.
Sahra Wagenknecht, Die Selbstgerechten: Mein Gegenprogramm – für Gemeinsinn und Zusammenhalt, Campus, 2021.
Annalena Baerbock, Jetzt – Wie wir unser Land erneuern, Ullstein Verlag, 2021.
Wolfgang Kubicki, Meinungsunfreiheit: Das gefährliche Spiel mit der Demokratie, Westend, 2020.
Tobias Blasius and Moritz Küpper, Der Machtmenschliche: Armin Laschet. Die biography, Klartext, 2020.
BERLIN – The current German Bundestag election campaign offers further proof of how Germany has long been spared from the dysfunctional political party systems found in other Western democracies. As the United States crumbles into an increasingly scorched two-party war of attrition, the UK is routinely subjected to the Conservative Party's deeply deceptive political strategies and Labor's dishonest maneuvering. And France and Italy have both experienced rapid fluctuations that suggest the disintegration of party systems.
In contrast, party politics in Germany changed only gradually, which was essentially a three-party system gradually evolving into a six-party system during the post-1945 period. It is a highly competitive field. An INSA poll at the end of July placed the centrist Christian Democratic Union and its brother Bavarian party, the Christian Social Union (CDU / CSU), in a comfortable advance, with 27% support, against 18% for the Greens, 18% for the Social Democrats (SPD), 13% for the Free Democrats (FDP), 12% for the far right Alternative for Germany (AfD), and 6% for Die Linke on the far left. In the weeks leading up to the election, however, the SPD made a noticeable comeback and now leads the CDU / CSU in the polls, with around 26% support, while the latter (21%) and the Greens (15% ) have suffered serious declines. Popular support from other parties remained stable.
The long-standing government coalition, comprising the CDU / CSU and the SPD, has been unhappy. Few of the SPD members are even ready to consider extending the arrangement for a third term. This should be possible digitally, but so are various other coalition deals. The CDU / CSU could lead a coalition in partnership with the Greens or the FDP, or the SPD could lead, with a social democratic chancellor, in partnership with the Greens and the FDP. We can also imagine the same coalition under a green chancellor. Given these alternatives, political maneuvering ahead of the September 26 federal election is in full swing (albeit without large public gatherings, due to the pandemic).
We hope you enjoy Project union.
To continue reading, subscribe now.
Subscribe
Where
Sign up for FREE to access two premium items per month.
Register now
Already have an account? Log in