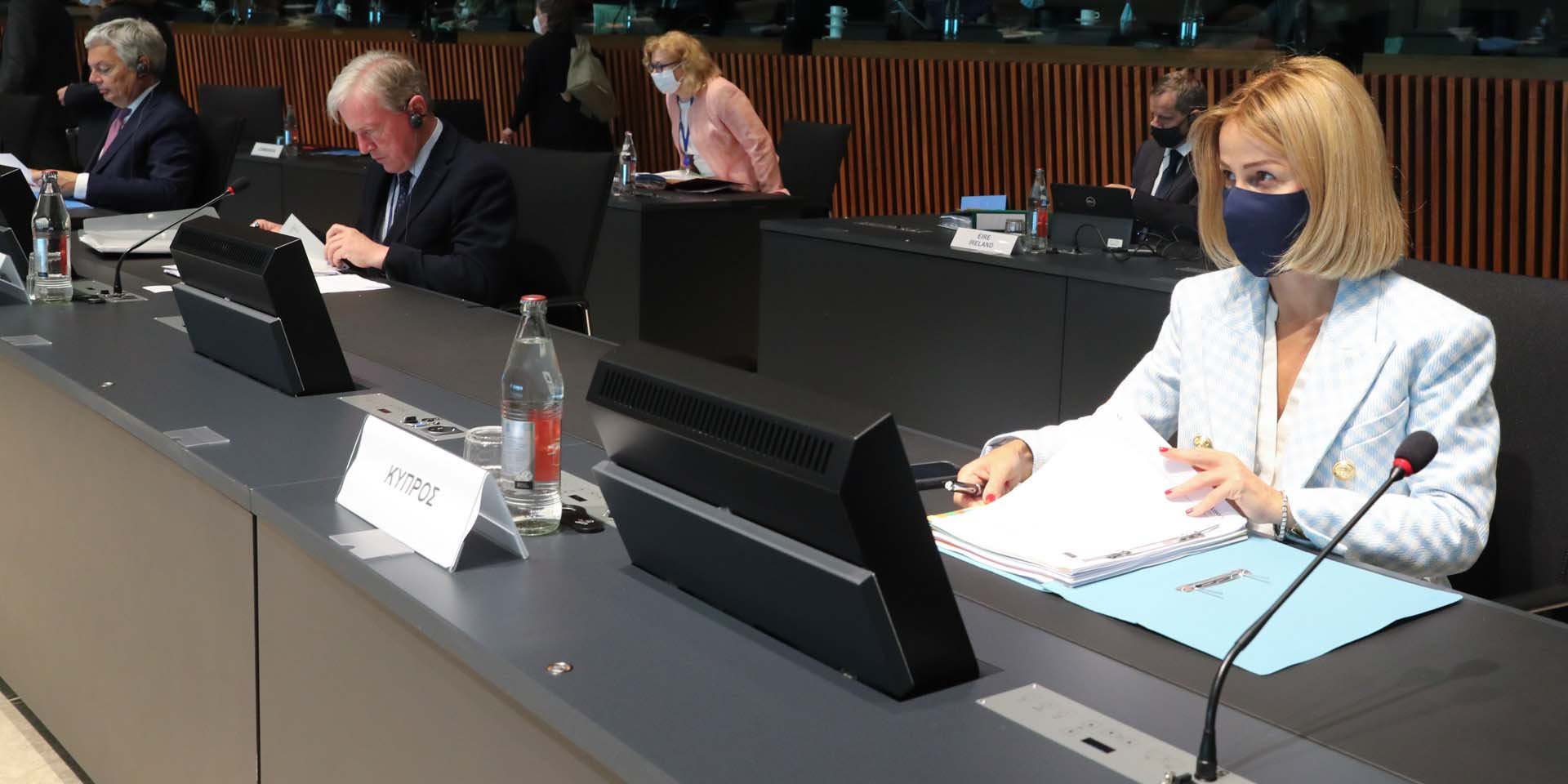 Yiolite urges EU counterparts to speed up Schengen evaluations
Justice Minister Emily Yiolite on Tuesday called on her European counterparts to speed up and intensify the process of evaluating the accession of candidate countries to the Schengen area, such as Cyprus, while stepping up police cooperation and the management of security throughout the block.
Yiolite made this statement in the morning of the Justice and Home Affairs Council in Luxembourg.
"One of the many other important items on the agenda is how to build a more resilient, but at the same time more inclusive, Schengen area," said the minister.
"In doing so, we must remember that not all Member States are Schengen States, and at the same time EU Schengen States can reintroduce internal border controls in response to serious threats to public order. or security, "she added.
The minister said the goal should not be to create a narrow fortress of well-protected central member states, intrinsically linking Schengen to migration flows and reintroducing border control to curb migration going against the EU. acquired from Schengen.
"And this is most important for front-line countries like Cyprus, with a very disproportionate burden of inbound migration flows," she said.
Yiolite said member states must remember that internal border controls, even when justified, must be temporary, they must be proportionate and they must be a measure of last resort. Cyprus was a frontline state and also a Schengen candidate.
"We need to come up with a mechanism that genuinely promotes cooperation and that can respond effectively to humanitarian crises," she added.
"The EU is a family of Member States and each Member State must remember that it is as secure, as protected and free as its fellow members. "
EU Home Affairs Commissioner Ylva Johansson said earlier this month that Cyprus was not yet ready to enter Schengen. The island applied in 2019 and is being evaluated to see if it meets technological and other criteria. Part of the problem is the unique situation due to the division of the island, the EU said.